Order on line, or you may call us toll free at
1-612-219-9047
Your call is very important to us,
If we are busy helping another customer, please leave your name and phone number and we will return your call ASAP.

Get your camp firewood here.

We provide a DNR certificate with your firewood.


We now sell firewood in bundles to retail outlets, gas stations, campgrounds, etc.

Our firewood is DNR approved.

Contact us for more information.

1-612-219-9047

We do not sell Ash firewood in an effort to prevent the spread of the insect emerald ash boar.

We sell Oak, Maple, Birch.

Good news!

According to the department of agriculture,

you can still purchase firewood if you live in Hennepin or Ramsey county.

You are safe with us.

We only sell DNR Certified firewood. We also provide a certificate so you can bring your firewood to your favorite camp ground.

We have the experience you want, and the quality you deserve!

We are often imitated, but never duplicated.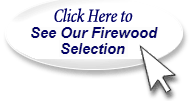 Order on line, or you may call us toll free at